WHY CHOOSE EXPERT DATA SOLUTIONS?
We base our hardware and software solutions on the latest and most effective technologies available to the market in order to promote our clients' success. Not only do we provide our clients with outstanding products and services but we also provide them with the tools and knowledge to remain competitive in the global marketplace.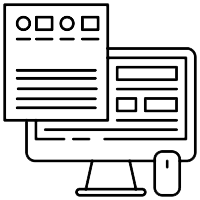 We will build your software/web application on what you want, where you want, when you want and how you want it to be.
We use Cloud-based platforms and it is designed for scalability to meet our customer demands. In the ever-evolving workplace, it's important to have technology that can evolve as quickly as your business.

We can make Additional mobile solutions for customer to manage their system on the go.

Security is our top priority for our customers, when it comes to financial data, employees personally identifiable information or other proprietary information.

Questions and Updates for your system will inevitably arise during the implementation period, and day-to-day use of the system. We have friendly and programmers that will answer and help you and implement with what you need.